Sundays in bed with is hosted by Kate at
Midnight Book Girl
. I really want to get to the gym today and there is so much homework that I need to do, but at some point today, I will be knitting while listening to...
So far, it's really good and I have an arc of
Prodigy
, so I won't have to wait for more when I'm done.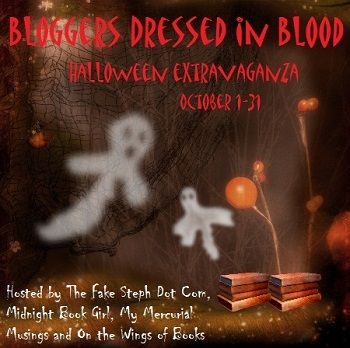 I also need to announce the winner of my Bloggers Dressed In Blood Giveaway, which is...
Bittner
! Yay. I'm putting the books in the mail tomorrow.
If you haven't been paying attention, here are the details on Bloggers Dressed In Blood, the October event that I'm co-hosting to celebrate scary books. Any post that celebrates scary books and links back to this event will be entered into our giveaway to win a new paperback copy of Anna Dressed In Blood, some of our favorite scary books from our personal collections, candy, AND a like-new kindle touch with ads (
courtesy
of Danielle). Enter your link below and make sure to check out all the details here.