Today's Looks From Books is going to focus on
Dark Lord: The Early Years
, which I
reviewed
on Tuesday for
Bloggers Dressed In Blood
. Bloggers Dressed In Blood is the creepy awesome event I'm hosting with
Kate
,
Kim
, and
Danielle
, where you can celebrate scary books and win fabulous prizes. Check out the bottom of this post for more info.
Dark Lord is a middle grade book where the characters spend a lot of time in school uniforms. Even so, their personalities shine through. So here is how I think Sooz and Sal shine through even with their uniform constraints.
Dirk doesn't know what a goth is, so when he first sees Sooz, he thinks she is a vampire. She wears chains with runes, black nail polish, heavy eyeliner, black boots, and red lipstick (like blood). I'm kind of in love with this outfit and almost wish I could wear a uniform. Almost.
As always, I included a stupidly expensive piece of jewelry in the collection. Polyvore makes me feel sad that I can't buy bracelets that cost more than my car. I know I am ridiculous.
Sal is the sports nut. He's a popular kid, so I think he will have a very well put together uniform, but I also think he will never be caught dead in anything but sneakers. I also can't imagine him with a back pack instead of a sports bag or going anywhere without his cleats. Kid is obsessed. It's cool.
Bloggers Dressed In Blood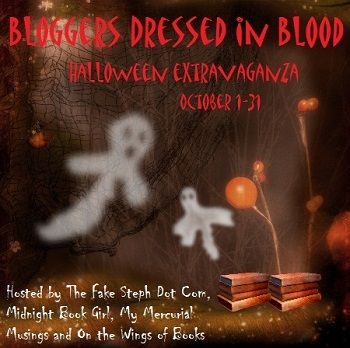 Any post that celebrates scary books AND links back to this event using the Bloggers Dressed In Blood button will be entered into our giveaway to win some of our favorite scary books from our personal collections, candy, AND a like-new kindle touch with ads (
courtesy
of Danielle). Enter your link below and make sure to check out all the details here.